TRACKER Monitor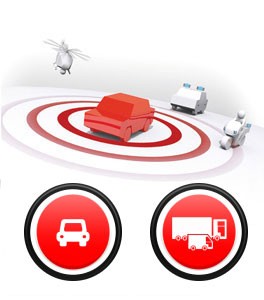 RRP £361.00
OUR PRICE: £199.00
Tracker Monitor - TQA 089
1 Year subscription - £179.00
3 year subscription - £449.00
TRACKER Monitor is a Thatcham approved category 7 stolen vehicle tracker system
TRACKER Monitor has a movement sensor, which notifies TRACKER if the vehicle is illegally moved.
When TRACKER is alerted of an illegal movement the customer is contacted to confirm whether the vehicle has been stolen.
TRACKER Monitor is highly effective due to the use of its unique VHF technology. The small tracking device is hidden in your vehicle by our approved engineers and will be activated if it is stolen to enable fast and accurate tracking.





Read More
TRACKER Battery Powered Retrieve
OUR PRICE: £249.00
Thatcham approval TQA247
Annual subscription - £149.00
5 Year subscription - £649.00
Battery Powered Tracker Retrieve is a Thatcham approved self powered Tracker system specially developed to protect unpowered or infrequently used assets to avoid draining the battery.
Battery Powered TRACKER Retrieve has its own power source and does not need to be wired into the electrical system of your vehicle.






Read More