OUR PRICE:
£195.00 Fully fitted*.

Utrack TQA275
Subscriptions Monthly
£6.83
Annual
£82.00
First year subscriptions taken by MobileSystem
Leasing available from £12.97 per month
*uTrack prices exc VAT

Utrack is a web based tracking system that allows you to track and view your vehicles online. This system gives you detailed Information, with 1 minute updates.



Features include
Current Location, using Google street mapping
Speed and over speed warnings
Unlimited journey reports including historical
Multi Geofence™ (Alerts if the vehicle moves in or out of a user definable zone)
Smartrack Fleet can be upgraded to include stolen vehicle recovery
Please contact us for further details.
Additional options
Remote engine immobiliser £75.00

Remote Engine Immobiliser, can be added to Smartrack Web based Tracking systems, Trident or Fleet, (vehicle dependent) Smartrack or Fleet customers have the control to Immobilise the vehicle remotely.
Driver Recognition Tags £170.00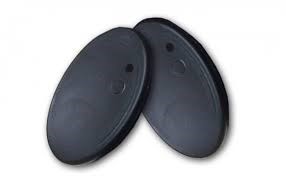 Driver Recognition tags ''DRS'' add extra security to your SmarTrack tracking device.
When driving the vehicle, the driver carries a small DRS Tag. If the vehicle moves without the Tag being present a movement alert is sent to the Global Telemetrics operating centre.
The operating centre will contact you to make sure your vehicle is safe.