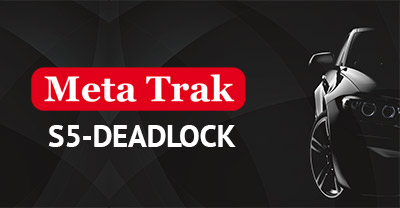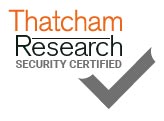 OUR PRICE:
£429.00 Fully fitted, inc VAT.
Plus Subscription
Subscription Renewal
1 Year £169.95
3 Year £449.95
Installed by our mobile Meta approved engineers
Optional OBD Port Protection
OBD port blocking, prevents unauthorised communication to the vehicles on-board diagnostic port (OBD) which can be used to disable factory alarms or to programme new keys. The OBD port is immobilised via the smartphone app or web.
Optional cost to be added at checkout
£249.00
Meta Trak S5-VTS Deadlock has the same basic features as the S5-VTS with the addition of advanced vehicle immobilisation that can be controlled via the smartphone app or web platform. The vehicle is immobilised after the engine is turned off and disarms when the ID tag is present. When the Lockdown command is sent from the App or web platform the vehicle will remain immobilised even if the tag is present.
The Meta Trak Smartphone app allows you to stay connected with your vehicle anytime anywhere
Live Tracking - Meta Trak lets you see where your vehicle is, with pin point accuracy
ID Tags - An alert is generated if the vehicle starts without the ID Tag is present.
24/7 Monitoring - Our Secure Operating Centre will be monitoring your vehicle round the clock.
Instant Alerts - You'll always be connected to your vehicle with unlimited alerts such as tamper, low battery, geo fence and speeding.
Journey History - Review up to 30 days journey history and analyse driving efficiency such as braking, cornering and acceleration.
Select your mode - Choose to keep your journeys private with Privacy mode or switch easily to Service or Transport mode from the Meta Trak App.
META TRAK S5 DEADLOCK PROTECTS YOU FROM THE VERY LATEST THEFT METHODS

Download the S5 Deadlock Brochure