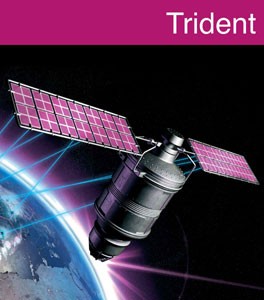 OUR PRICE:
£249.00 Fully fitted, inc VAT.
RRP £399.00

Smartrack Trident - TQA 104
| | |
| --- | --- |
| Subscriptions Monthly | £12.49 |
| 1 Year | £149.00 |
| 2 years | £249.00 |
| 3 Years | £339.00 |
| Duration of Ownership | £499.00 |
Buy SMARTRACK Trident »

Subscriptions are taken by Smartrack

Smartrack Trident is a Thatcham category 6/S7 TSC insurance approved Gps tracking device. Trident has a built in motion sensor and is monitored 24 hours a day by the Global Telemetrics Secure control centre.






Smartrack Trident comes with ,Free Live, internet access as standard allowing you to view your vehicles current position online and the ability to set a Geofence™ which alerts if the vehicle moves in or out of a user definable zone.
Standard features include
Thatcham insurance approved TQA104
Internet access
Movement sensor alert
Geofence alert
12v 24v compatible
Fully transferable
3 year warranty
Free live standard subscription features :
Allows customer to track their vehicle using a smartphone/PC etc.
See their vehicles latest known position
Ability to create 1 Geofence.
Included in the standard subscription.
1 minute account upgrade subscription (optional £50.00 annual)
Updates every 1/2 minutes on a journey (network dependant) and every 30 minutes when the vehicle is stationary & ignition is off.
Ability to create multiple Geofences.
Calendar Function allowing you to view vehicles previous journeys.
Reporting " Vehicle Timesheets, Geofence Reports, All Activity Reports, Journey Activity Reports, Over speed Reports.
Multiple logins allowing other users to have access to the system.
Business & Private mileage.
This product can be fitted anywhere in the uk by our Approved Thatcham recognised installers at your home or place of work.
The Global Telemetrics APP is available for Apple and Android devices giving you the ability to view your vehicles location communicating with all Smartrack tracking systems within the current product range.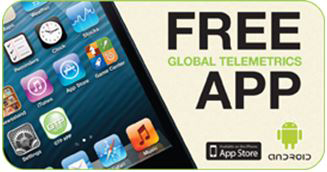 Additional options
Remote engine immobiliser £75.00

Remote Engine Immobiliser, can be added to Smartrack Web based Tracking systems, Trident or Fleet, (vehicle dependent) Smartrack or Fleet customers have the control to Immobilise the vehicle remotely.