OUR PRICE: £221.00 (inc VAT) plus installation.
The BlackVue DR750S-1CH dash cam is the flagship single camera model in the BlackVue range and the choice for the power-user who demands the ultimate in video quality and 'connected' technology.
HIGH-QUALITY VIDEOS
DR750S-1CH shoots high quality video footage at Full HD resolution.
Full HD (1920x1080) @ 60fps (front)
SONY STARVIS CMOS Sensor
The BlackVue DR590-2CH is a high performance dual camera Full HD dashcam with an ultra-wide 139° viewing angle and excellent low-light performance. The DR590-2CH boasts Full HD 1080p resolution and 30 frames per second (fps) video quality front and rear. The DR590-2CH is equipped with Sony's premium STARVIS image sensor, providing outstanding performance in low-light conditions. Additionally, a Night Vision feature further enhances details in dark environments, where it matters most.
Video footage can also be viewed on any windows PC or Apple Mac computer using the supplied BlackVue Viewer application. The DR590-2CH utilises proprietary video file management techniques to simplify daily use. With Loop Recording, the oldest files are overwritten first when the microSD card is full, while Adaptive Format-Free Technology reduces the need for formatting the microSD card and prevents file corruption even after multiple write cycles.
Lastly the DR590-2CH's compact form factor, stealth styling and discreet mounting position behind the rear view mirror, mean it's barely noticeable from outside of the vehicle.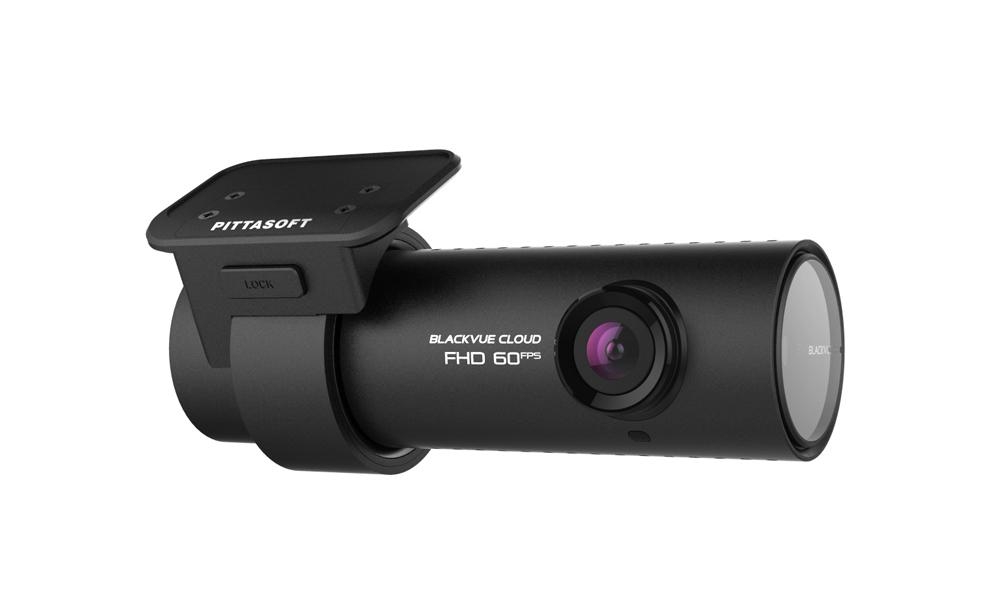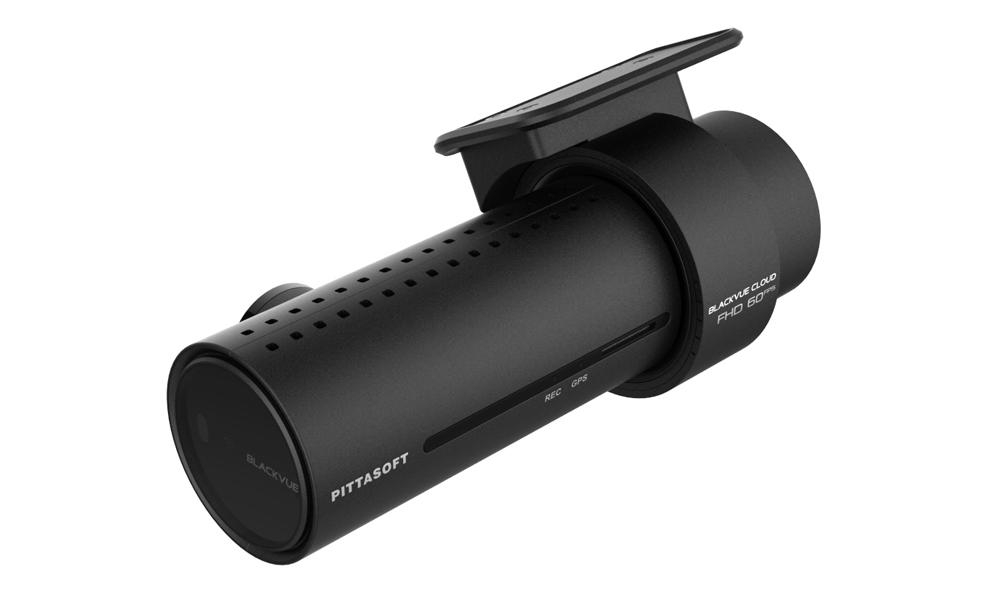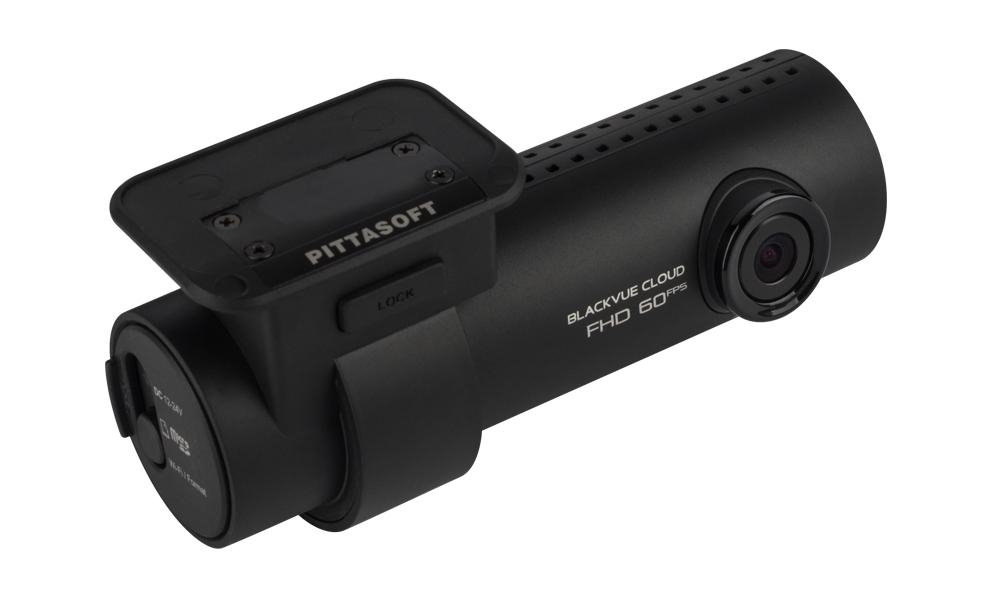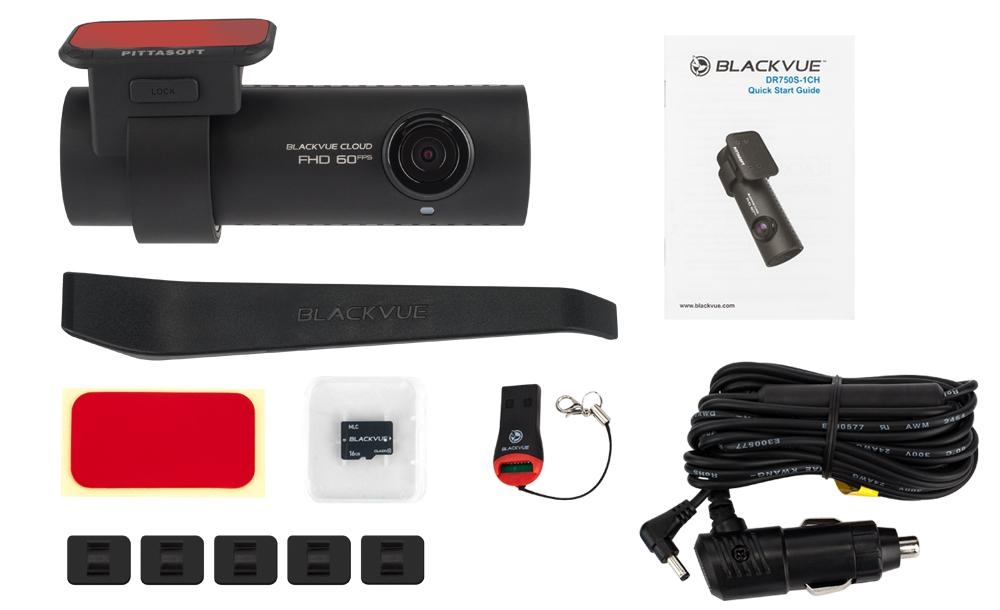 HIGH-QUALITY VIDEOS
DR750S-1CH shoots high quality video footage at Full HD resolution.
Full HD (1920x1080) @ 60fps (front)
SONY STARVIS CMOS Sensor
HIGH FRAME RATE FOR EXTRA FLUIDITY
DR750S-1CH records extra fluid videos at 60 frames per second, keeping all details sharp even in fast action. With 60fps, motion blur is much reduced. That means your DR750S-1CH can better capture crucial details like licence plates, even on fast-moving objects.
OPTIMAL ANGLE OF VIEW
Wide 139˚ field of view captures super clear FHD quality video whenever incidents or accidents happen.
SUPPORT MICROSD™ CARD UP TO 128GB
DR750S-1CH ships with a 16GB microSD™ card but supports cards of up to 128GB, allowing the user increased recording time if required.
BUILT-IN GPS
Record vehicle speed and location for playback in BlackVue Viewer Application.
SONY STARVIS NIGHT VISION
The Sony STARVIS image sensor delivers outstanding low-light performance. For those who want even more brightness in dark environments, the DR750S-1CH features Enhanced Night Vision. When activated, it boosts the ISO sensitivity in low light without blowing up the highlights in bright surroundings.
ADAPTIVE FORMAT FREE
Developed by BlackVue, this file system improves recording stability and reduces the need for microSD card formatting, while also giving you the flexibility to change recording time duration (1/2/3 minutes) and image quality setting.
EVENT FILES OVERWRITE PROTECTION
Dashcams record in a loop, overwriting older files when the SD card memory is full. The DR750S-1CH can prevent Event files (triggered manually or by impacts) being overwritten. Up to 50 files can be protected in this way. By choosing to allow new Event files to overwrite old Event files, you will always keep the latest 50 clips.
BUILT-IN IMPACT & MOTION DETECTION
While driving, your BlackVue will detect impacts and sudden changes in speed. While parked, it also detects movements. Video files are marked accordingly so that you can easily find the relevant ones in the BlackVue Viewer for Windows and Mac OS, or via the BlackVue App for iOS and Android.
BUILT-IN WI-FI AND BLACKVUE APP
View live recordings, play back videos, share with social media and back-up files using the BlackVue smartphone App and in-built Wi-Fi.
3 RECORD MODES
Normal, Event and Parking modes are activated through the built-in G-Sensor.
KEY FEATURES
Front Camera Full HD @ 60 Frames Per Second (FPS)
2.1 Mega Pixel SONY STARVIS CMOS Sensor
Ultra-wide 139 Degree Viewing Angle
Supports Up To 128GB microSD™ Card (16GB supplied as standard)
Over the Cloud Compatible
Built-In Wi-Fi and GPS
Loop Recording & Intelligent Parking Mode
Built-in Impact and Motion Detection
Event File Protection
Adaptive Format-Free File Management System
3 Recording Modes (Normal, Event & Parking)
User-Friendly Interface (Voice Guidance & LED)
Discreet Design (All black casing and easily detachable bracket)
BlackVue App (Android, iOS, Windows 8/TR)
BlackVue Viewer application (Mac and Windows)
One Touch Self Format