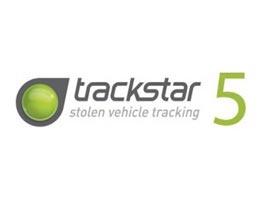 OUR PRICE:
£449.00 Fully fitted, inc VAT.

Trackstar S5
Trackstar S5 subscriptions
1 Year
£168.00
3 Year
£339.00
Trackstar S5 is a Thatcham TSC insurance approved vehicle tracking system, the highest accreditation for stolen vehicle tracking systems. This tracking system has full European coverage and is monitored by trafficmaster™s National control centre.


The Trackstar S5 system uses a unique driver recognition system in the form of a wireless tag, that is paired to the tracking unit.
If the tag is not present the trackstar unit sends an alert to the control centre, who will contact the owner to verify if there is a theft situation. This system is designed to address "Key Theft" and is ideal for high risk and high value vehicles.
The S5 comes with a free online service, Locate My Vehicle™, which gives the user a satellite view of the last known location of the vehicle once the ignition has been switched off.
The Trackstar S5 is the approved system for Land Rover, Range Rover BMW and Jaguar.